Domsjö Fabriker is a forward looking biorefinery, making more from the tree. Together with the owner, Aditya Birla and the customers, Domsjö Fabriker can help to drive development towards a sustainable bioeconomy that utilizes forest as the unique resource it is. Main products of the company are cellulose, lignin and bioethanol, all with an origin in sustainable Swedish forestry.
The relationship between Domsjö and Ecohelix was born during the early days of Ecohelix, when enthusiastic scientists and industrialsts met in the community of Royal Institute of Technology and Greenhous Labs, exchanged ideas, worked to proof their ideas right and started to think about the expansion from lab scale innovation to industry scale production.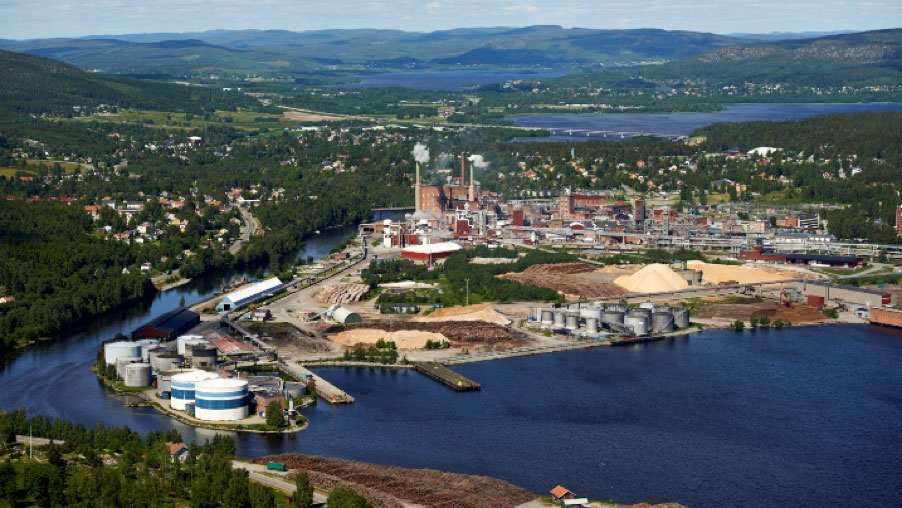 "The reason, why Domsjö became the partner of Ecohelix was actually because of the tight connection our investors had to Domsjö as well as the superior quality we could reach with the Domsjö raw material." – describes Petri Oinonen, CEO and founder of Ecohelix.
In December 2019, companies announced a concrete step to move forward to industrialize Ecohelix innovation. Ecohelix had been tested at the mill already since 2015, but the cooperation became much more concrete with the decision to start building a demo unit. Domsjö Fabriker agreed to co-operate with Ecohelix and provide the required raw material from the process and help bring a unique innovation to the market. Innovation utilizing side streams with low use grade of Domsjö´s production was targeted and production of a high performing bio-material component, which can replace currently used oil and food-based materials in several industrial applications was established. Raw material originates from certified, sustainably utilized Swedish forests – applications providing high performance with high environmental profile.
Björn Vedin, Managing Director of Domsjö Fabriker is also exited about the partnership with Ecohelix. "We obviously think this is exciting and we have a strong belief in the product. Originating in sustainable and certified forestry, it is a green alternative to today's synthetic oil-based materials. In the future, it can be a valuable product of something not utilized today".
Domsjö and Ecohelix partnership started with a pilot plant, which was used to verify the raw material, the process, the products, and to produce sample material for potential customers. Results and feedback from this work were extremely encouraging, resulting in the need for a larger, demo-scale plant, which was finalized in January 2021 and is now up and running. Potential customers will eventually be supplied with sufficient product to do further development and verification work.
Under the partnership agreement, Ecohelix is responsible for constructing the plant and erecting it, managing its operations to verify the properties of the raw materials, processes and products at a larger scale, and for gathering data for the next development step, which would be an industrial-scale production unit. For its part, Domsjö Fabriker is tasked with supplying the raw material stream to the plant, providing the necessary space to make activities possible, and with supplying all relevant utilities, services and support functions.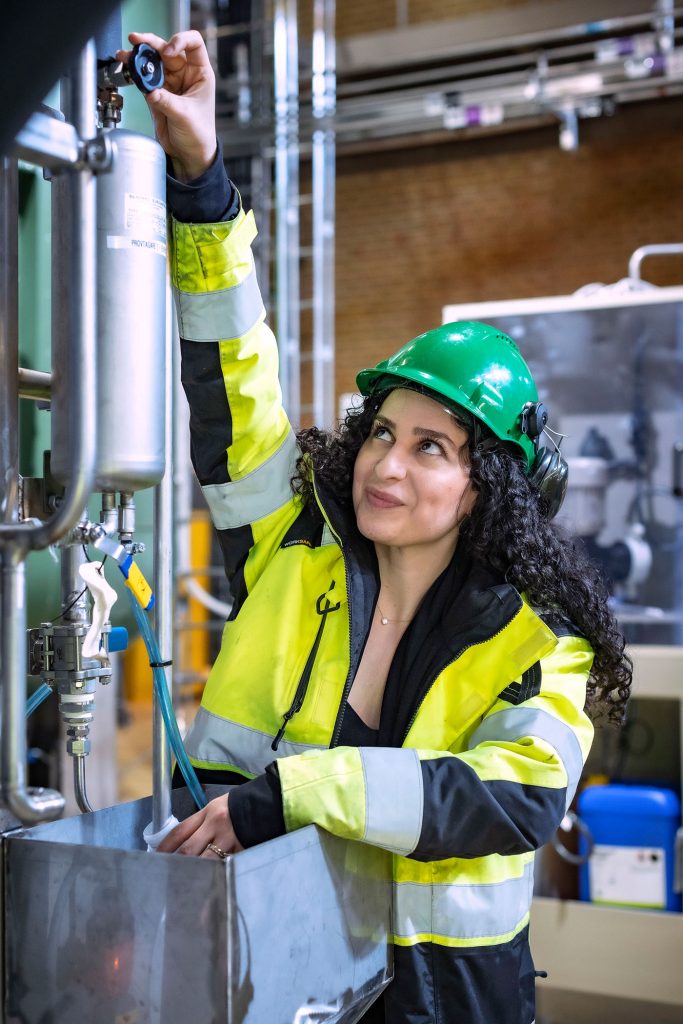 "Projects such as that which we have undertaken alongside Ecohelix are of huge interest to us at Domsjö Fabriker, as each one helps us to reach our own goal of making more sustainable use of – and products from – our raw materials," Björn stated in the review article in Manufacturing Today . "Other projects we are looking into include those that could facilitate greater and more varied use of the biogas that we produce."
Domsjö Fabriker´s main product is specialized cellulose, with major field of application being viscose for fashion and textiles. Soft wood originated Domsjö cellulose can be found in several other applications, such as medical tables, sausage casing, tires and paint as well. Domsjö is world´s second largest producer of lignin powder, delivering the product to over 60 countries worldwide. Third stream of revenue is derived from bioethanol.
Innovations are the core of Domsjö. Manufacturing process of Domsjö is unique, allowing to produce high quality products adapted to customers' high demands within what is the world's only closed-loop and chlorine-free bleach plant. During the cooking process, hemicellulose and lignin is dissolved, with the form being fermented and distilled into bioethanol. After cooking, the cellulose is washed and then bleached with hydrogen peroxide in our closed-loop bleach plant. Finally, the bleached cellulose is dried, sheeted and packed into bales, with the entire process – from log to finished bale – taking about 40 hours.
For its part, this process enables to take and test new innovations as part of the pulp process to create new applications, targeting specifically to increase the sustainability and environmental profile of the products used in our everyday life. This is exactly what the partnership with Ecohelix is about, creating new, making more from the tree and helping people to reduce their environmental burden.